Date
06 - 07 May 2023
Expired!
XTROB x GOLOSA

XTROB and GOLOSA reunited again to share a dance floor, crew and friends in an orgiastic celebration with you all on the darkest location where we have already learned to play hide and seek, to sweat together and dance in a collaborative manner.
Different areas to relax, dance, sweat, drink and talk to each other, meet new people and greet old known ones. Come and enjoy the techno and pleasure, where individuals reconstruct into a mass of bodies which dances, moves and sweats as one on the dance floor: skin to skin, feeling together, feeling the hard beat, the pounding on their ears and the lights hiding and showing precious human creatures on ecstasy. How nice to be all together once again, reunited, celebrating another night of hedonism, free sexual expression and joy.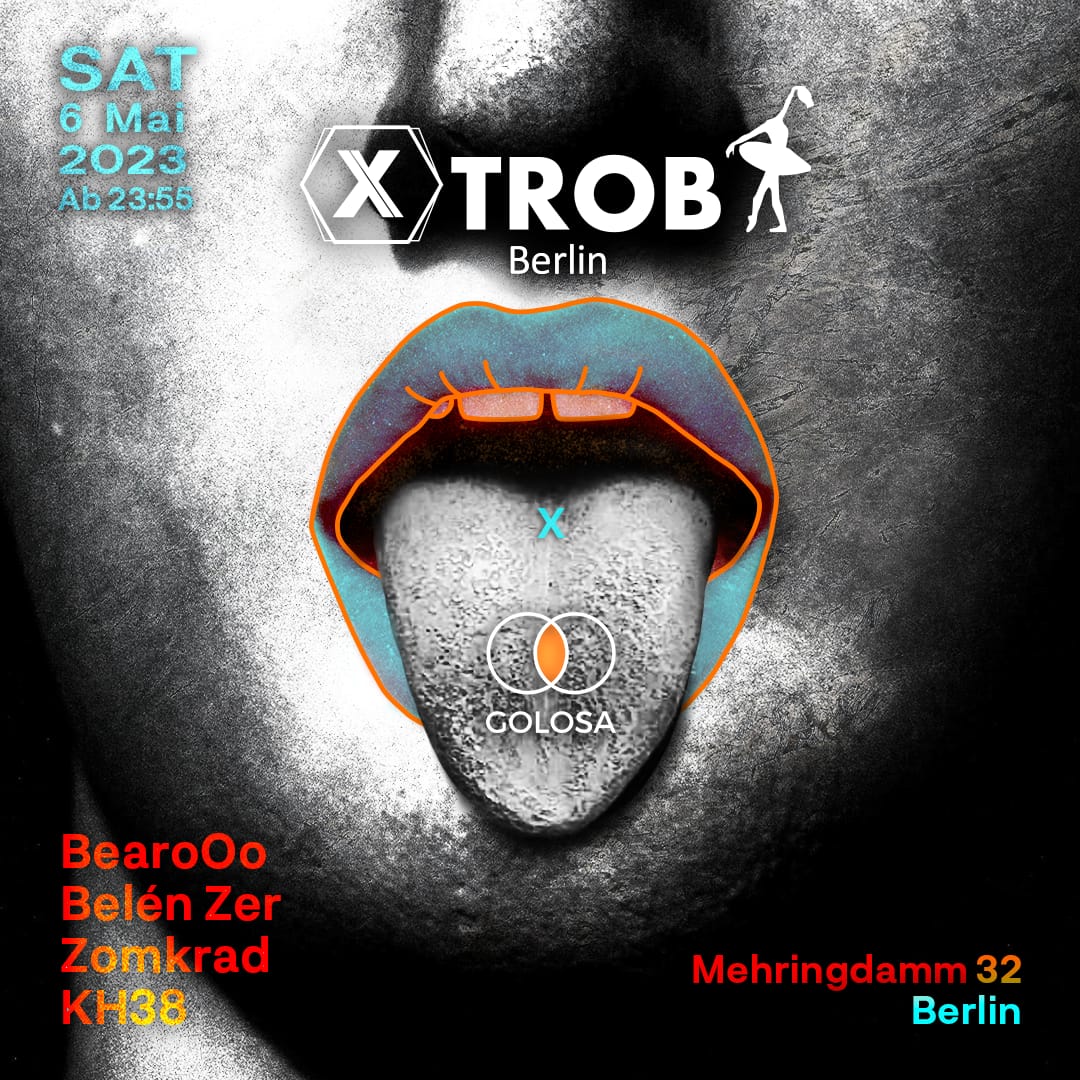 Please remember the Community Guidelines our information about consent and our values: at our events you are expected to embrace them all.
NO: Racism, Sexism, LGTBIQ+phobia, Hate, Violence, Agephobia, Bodyshaming or Fascism.
YES: Kindness, Peace, Equality, Love and Hedonism.
Come early and leave late!!!
Limited early bird 12 Euros.
Entry until 1AM just 14 Euro
17 Euro after 1AM
Tickets will be available at the door but presale will have priority and no queue.