Date
14 - 15 Apr 2023
Expired!
LIBIDOH Rough Edit
● ABOUT ●
LIBIDOH is a sex-positive event that offers an intense and vibrating atmosphere, progressive electronic beats by Berlin Underground DJs and an insanely great crowd.
Our mission is to maintain personal contact to our guests and thereby repeatedly get to know new people who are a match to our community and who want to live it up with whatever is on their mind.
We offer a safe space in which everyone can feel comfortable and safe at any given time.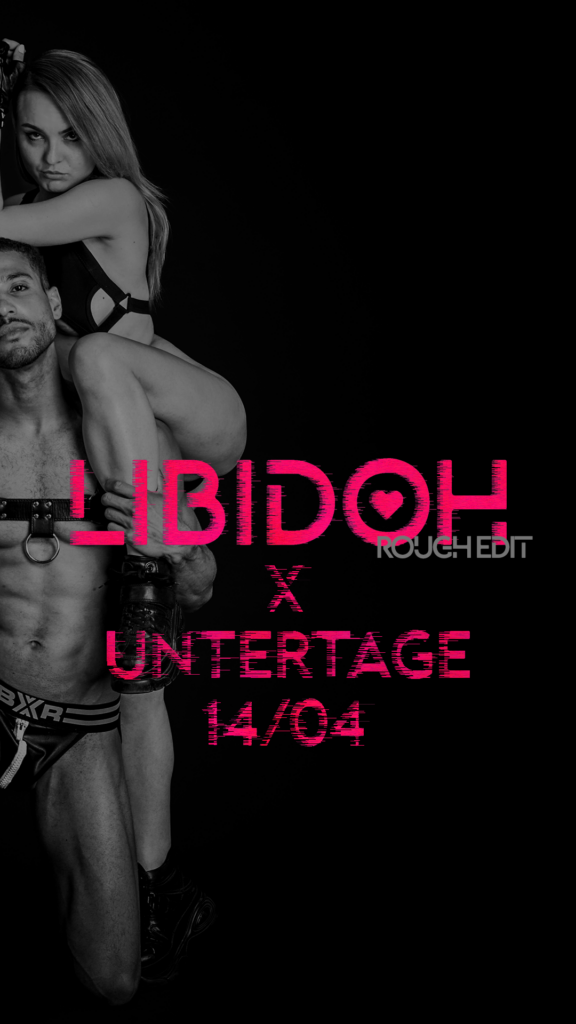 ●LOCATION ●
The club provides a dancefloor,
hidden and dark play-areas
and a rough and captivating atmosphere through its unique interior.
● TICKETS IN PRESALE ●
Visit our ticket shop: tickets.libidoh.de
Dresscode must be followed!
● BOX-OFFICE ●
For all the spontaneous minds to be able to join us last minute there will also be the option to pay at the door at which we will set our high standard of selection.
The rule applies: Be a character! If we are thinking that you can add value to the atmosphere of the party then you are more than happily welcome.
● DRESSCODE ●
Being prepared for the event is vital to us.
There are a lot of options to dress accordingly.
Stay: kinky / fetish / sexy / wicked / vicious
NO STREETWEAR
You may find a few examples on our instagram account.
Please understand that guests holding a ticket and not following the dresscode will be denied entry – no refunds possible.