Date
11 - 12 Nov 2023
Expired!
Klub Verboten Berlin II/III
Whilst the outside world preps for Halloween with fake blood & fake sexiness, we are sliding in another genuine b*ttpluger into the contemporary spheres of Untertage before its closure.
ABOUT KLUB VERBOTEN
Klub Verboten launched in 2016 and is a provider of contemporary pro-pervert spaces. A community bound by modern human interaction. A grassroots movement matured into tens of thousands of caring Kinksters. Dedicated to the spatial, sonic and visual understanding of future BDSM / fetish practises and culture, we set the gold standard in safeguarding. Stagnant-prescribed erotic orthodoxies are no longer. Ditch your sex-corp. dating app. Leave the nuclear warfare GHB at home. Play is okay.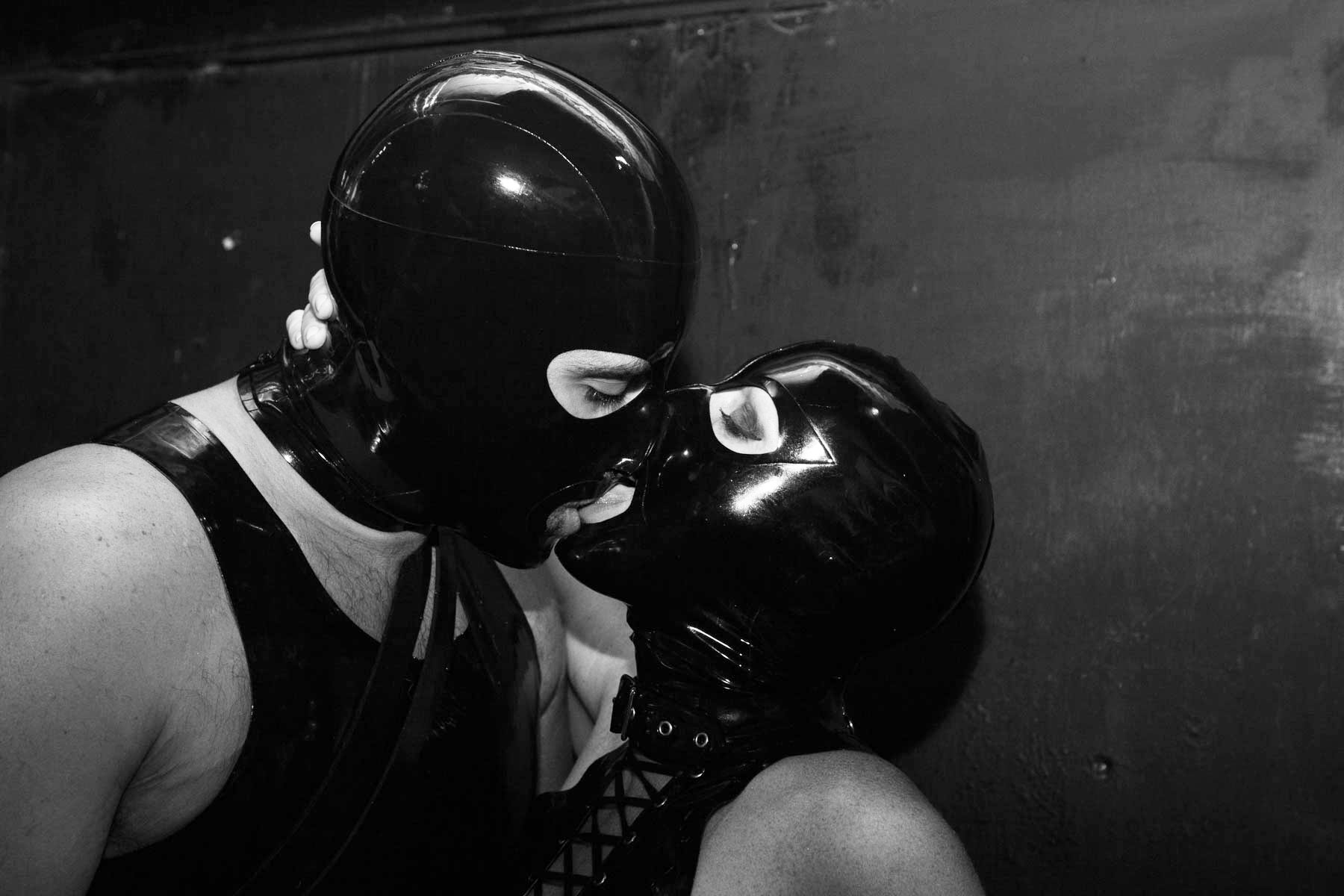 STAY CONNECTED VIA TELEGRAM
https://t.me/+ieAi8bXTUuE4MjZk
DISCOUNTED MEMBERS TICKETS
Klub Verboten Members can unhide discounted early bird tickets using their Membership Number (code) whilst allocations last. Once they are gone, they are gone, the code will expire for this event. Members tickets are for members only – they cannot be purchased or transferred to non-members. Members & non-members can purchase General Admission tickets.
KLUB RULES
Important. If you have not fully processed + understood our Klub Rules, we cannot let you enter. We expect you to explain our Klub Rules at any given point.
–> https://klubverboten.com/rules
WATCH THIS BEFORE COMING TO THE EVENT
–> https://vimeo.com/568999969
–> https://vimeo.com/787135478
–> https://vimeo.com/788613036
–> https://vimeo.com/771319593
BECOME A MEMBER
Our spaces are laboratories for modern BDSM + Fetish culture. Thus, safeguarding is at the core of everything we do to enable freedoms and complexities of play that sadly do not often find understanding in the world outside these walls. Klub Verboten Members are the most caring and perverted people around; in return, members benefit from the following goodies:
+ FAST TRACK QUEUE
+ NO DOOR VETTING
+ MEMBERS ONLY PLAY SPACE (LDN)
+ ADMISSION TO MEMBERS + FRIENDS EVENTS
+ % EARLY BIRD TICKETS (BER + LDN)
+ % TICKETS FOR TEARS FOR BEERS
+ ACCESS TO THE NUDES GALLERY
HOW TO GET INTO KLUB VERBOTEN
Everyone is subject to a vetting procedure at some stage to ensure relative safety + ultraperverions. There are three routes to attend our main event in London + Berlin:
I. [BECOME A MEMBER ONLINE]
II. [GET VETTED IN PERSON AT TEARS FOR BEERS]
III. [BUY A TICKET + GET VETTED EACH TIME YOU ENTER THE MAIN EVENT*]
.
*Non-members can purchase tickets and come to our doors. But are subject to door vetting: We may have to refuse your entry + refund your ticket if we do not feel comfortable yet letting you enter such a fragile dollop of human complexities. Only approved members can bypass our door vetting teams. Non-members will need to get vetted at each new event again and thus queue for longer.
DRESS CODE
Klub Verboten is a fetish club with a strict dress code policy. If you are inexperienced, stick to these: Latex, Rubber, PVC, Leather, Metal or Lace. Your outfit does not need to be expensive; creativity & authentic expression are essential. That rigorously thought-through piece of rubber may be the enabler to a dialogue leading to a later radical and hard-loving friendship. If your outfit is not Klub Verboten enough, we cannot let you enter. If one could wear it in a cocktail bar, you can't wear it at a fet1sh club. Safeguarding our cumunity is paramount; therefore, we may refuse entry to anyone whose outfit communicates a lack of understanding required to navigate these spaces. We cannot give feedback on individual outfits before the event. Yes, you can get changed at the venue, and there is a cloakroom. More details:
–> https://klubverboten.com/dress-code
MEMBERS CARD UPDATE
Your digital membership card is only valid if it contains your full name and a clear mugshot of yourself. If any details need updating, please email us no later than 2 days before the event.
THE KV SAFEGUARDING TEAM – EVERYTHING ELSE IS JUST HIGH VIS
These super cute, ultra pervy and super professional human beings represent the only entity of its kind that is fully trained and accredited through: GALOP x SAFER SOUNDS x THE GOOD NIGHT OUT x THE WOMEN'S NIGHT SAFETY CHARTER x WAVE. We are not just there for when things slide like a trained & well lubricated butthole, but we are working preventively to stop perpetrators from getting a chance to display stupidities. Over the last years we have voluntarily up-skilled over 50x people, looked after tens of thousands of kinksters and changed the narrative of playspace safeguarding.
OTHER ATTRIBUTES
+ Fucking Machines on full throttle.
+ Wetroom piss play
+ Cruisy corridors
+ Darkroom
+ Glory hole
+ Dancefloor
+ No solo-wankers
+ Ultra-limited to 250 consensual bodies
TICKET RETURNS / WAITLIST
Once an event sells out, the ticket return option becomes available & tickets will be offered to people on the waitlist. Ticket transfers outside the Dice platform are not permitted for safeguarding purposes. Screen shots aren't real tickets and will be refused Klub Verboten does not provide refunds.
HELP
Sadly we get more messages here than any generic pervert could handle in a day without wrecking their mental health. Therefore we can no longer offer any naughty chat support. Nevertheless, you can find all answers to your questions on our website. The help section is growing daily and is the most extensive kinkspace FAQs library around.
–> https://klubverboten.com/help
–> For all questions about ticketing, please email help@dice.fm
ACCESSIBILITY / WELLBEING
+ Basement Venue – Narrow set of stairs
+ Queue times can vary; best to arrive within the first hour of opening
+ Toilets: Step-free access.
+ Some seating.
+ Some strobing & moving lights
+ A little smoke & loud music
+ Well-vented / heating & air condition
.
If you require welfare or medical assistance while at the event, please flag a member of our Safeguarding Team or event staff.
IMPORTANT
A ticket alone does not entitle you to enter the event. Klub Verboten is a fetish & BDSM cummunity & members club. A place for modern human interaction. If you do not fully understand why comprehending and adhering to all of our Klub Rules is of ultra importance at all times, then this space is not for you. We have no mercy for consent violators, personal space invaders, toxic masculinity, perpetrators of sexual assault, dating app zorros and so on. You can demonstrate that you gained sufficient in-depth knowledge in navigating Klub Verboten's BDSM & fetish playspaces by becoming a member via our website or being vetted at our social event, Tears For Beers. Alternatively, you can get vetted every time again at our doors at risk of being turned away. If you've been previously kicked out from our event and issued a ban, you will be refused entry for life and not receive a refund if you decide to buy a ticket. Please respect us in safeguarding our cummunity.
T&C's
You agree to our Klub Rules by submitting the application form and/or ticket purchase. Failure to comply leads to ejection from the event and a potential lifetime ban and termination of membership. Members are responsible for their friends and partners and for the entire cummunity. Klub Membership or holding a ticket does not guarantee that you will be permitted entry to the event on the night. Our door staff reserve the right to refuse any ticket holders' admission at their absolute discretion. Reasons for non-admission may include (but are not limited to) our door staff having a genuinely held belief that a ticket holder has: not complying with the dress code, been denied or had their suspended membership suspended, not yet been granted membership but cannot demonstrate a comprehensive understanding of the Klub Rules when asked, been ejected from one of our events, been the subject of a behavioural complaint at a previous or similar event, been disrespectful to our staff or other guests, is overly intoxicated, otherwise demonstrated that they present a risk to our community or licencing conditions. In such cases, we will endeavour to provide a refund of the ticket price within 30 days of the event, except in cases where there has been a clear failure to adhere to the dress code or where a person has previously had their membership rejected or suspended. We endeavour to provide reasons for non-admission where it is practical to do so. If a ticket holder is denied entry but decides to rejoin the queue or cheat their way into our event by any other means, the refund will be revoked and a lifetime ban issued. If a patron is denied entry and other ticket holders in their company decide not to enter, no refund can be issued to the ticket holders who voluntarily decided not to enter. Further, no refunds can be issued to patrons who we are forced to remove from the premises.
/// No id = no entry. This is a 21+ event.
/// Last entry: 2:00 AM.
____________________________________________
[ESSENTIELLES IN DEUTSCH]
KLUB RULES
Wenn Ihr unsere Klubregeln nicht vollständig verarbeitet & verstanden habt, können wir Euch nicht rein lassen. https://klubverboten.com/rules
SCHAU EUCH BITTE FOLGENDE VIDEOS AN




DRESS CODE
Klub Verboten ist ein Fetischclub und hat daher einen strengen Dresscode. Wenn Ihr euch noch etwas unverbunden damit fühlt, haltet euch an folgende Materialien: Latex, Gummi, PVC, Leder, Metall, Nylon. Euer Outfit muss nicht teuer sein; Kreativität und authentischer Ausdruck sind der Schlüssel. Wenn euer Outfit nicht Verboten genug ist, können wir euch leider nicht reinlassen. Ihr könnt euch im Club umziehen und es gibt eine Garderobe. Mehr Details: https://klubverboten.com/dress-code
TICKETRÜCKGABE / WARTELISTE
Sobald eine Party ausverkauft ist, wird die Ticketrückgabe Option in der DICE-App verfügbar und Tickets werden Leuten auf der Warteliste angeboten. Resident Advisor tickets hat diese Option nicht.