Date
24 - 25 Nov 2023
Expired!
Fuck your Gender
The @nippleliberationarmy [.] [.] takes over Untertage again! The sad truth: THIS WILL BE OUR LAST DANCE @ UNTERTAGE. 🥲
On the 24.11.2023 we are going to make you dance and party with us one last time to the fullest, before FYG will present itself in a new location next year.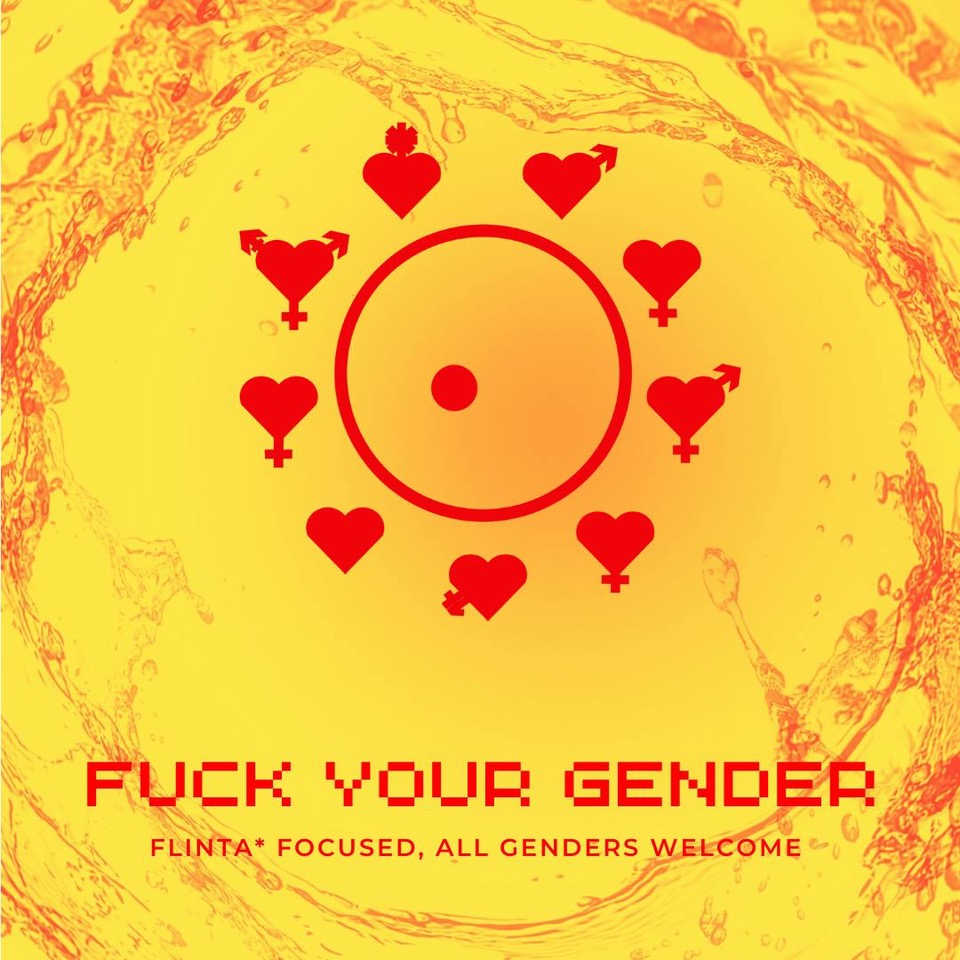 OUR CONCEPT:
FLINTA* stands for women, lesbian, inter, non-binary, trans*, a-gender and everything else not endo cis male. For us that doesn't mean just queer women and afab non-binary cuties, but trans* masc and amab non-binary babes as well! We want to make sure that all of our queer siblings who normally don't feel welcomed in party spaces do so at our party.
We are FLINTA* focused, but ALL GENDERS are welcome, therefore we ask especially endo cis guys to pls think about with what intentions you wanna join us and if you really need to take up that space.
On that note: We don't assume anyone's gender at the door, but our lovely door team will be more than happy to talk with you a bit about our party to make sure that we will be exactly the right place for you to be or we get to know what we can recommend to you as an alternative.
DJs: Lea Lucifer (@bbx_lea ), Ipek (@djipek ), Vela (@vela.berlin )
Performance: Valeria Steel (@mxvaleriasteel )
doors: 23h (come as early as possible)
12-15 Euro (you can choose what you are able to pay)